A home Buyer being guided "from start to finish" by Openlistings in the purchase of an Openlistings property is like a chicken being guided to "finish" by a fox.
Openlistings properties are typically cheap … at owner's/seller's expense … but buy one ONLY with exclusive representation by a Realtor®
Openlistings … deceptive advertising aimed at buyers.
(I could not find the article referenced here on the Openlistings blog today, 4/4/2020. Hopefully that's because they've changed their ways. iBuyers do provide a more direct and likely less stressful option to sellers … who have equity and are willing to give up a chunk of it for those benefits.)
I found this in my post "Drafts" today. Although late, this is one is definitely "better late than never".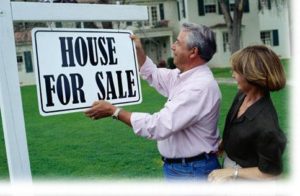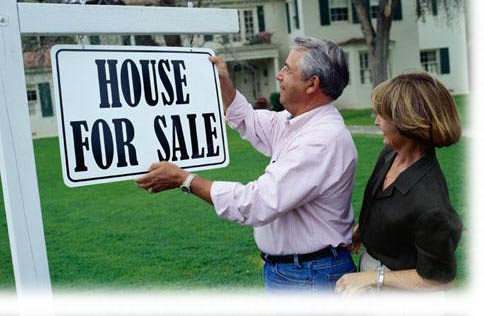 Within the last few weeks, most all the iBuyer people have become purely "iSellers". The "flipping" game is a lot more precarious in this coronavirus environment. But, no doubt, when the market stabilizes, they will be back. Bookmark this post for a re-read if you are ever tempted by any of their promotions.
On Thanksgiving, no less, I got an email from "Jenn Miller" offering to provide an article originally published on the Openlistings website for re-publication on this website … the article title … "Buying How-to: Buy a home without a realtor".
Thinking "Why on earth does she think I would publish that?", I just had to click to read the article.
The main reasons given in the article for a buyer doing that are (1) the buyer might get a "credit" at closing  from the buyer-agent commission … the amount dangled was $10,000, (2) the buyer would likely buy a lower-priced home because "… it is not uncommon for them (buyer agents) to steer clients toward bigger, more expensive houses.", (3) buy an Openlistings property "to save cash" … and … "for a simpler, more streamlined way …", and (4) the last sentence in the article … "We'll make pricing recommendations, review your offer and contract, and guide you from start to finish — all for half the price of a traditional real estate agent."
(1) and (2) are very deceptive, as I explain below.
But (4) is entirely false!  Zero … $0 … is the price the buyer is charged by the traditional real estate agent. The buyer-agent commission comes from a reduction in the net cash paid to the seller. Not one penny of commission is charged to the buyer anywhere in the process.
(3) is half truthful. Like other iBuyer properties, Openlistings properties are typically cheap, as I explained in a prior post … https://homes-phoenix-az.com/ibuyers-future-or-fizzle/.
Regarding (1), as a matter of contract between the MLS and brokers, Openlistings included obviously, the commission to be paid to the buyer-broker is as published by the list-broker in the MLS listing. The list-broker has absolutely no authority to direct how escrow pays out those funds. If the buyer has no buyer-agent, Openlistings could credit some of the "listing" commission to the buyer … except consider these Openlistings weasel words.
More to the point, a buyer being guided "from start to finish" by Openlistings, or any other iBuyer, in the purchase of one of their properties is like a chicken being guided by a fox … to a "finish", indeed.
To purchase an Openlisting property, it's highly likely that the buyer must sign an acknowledgement that the list-agent represents Openlistings exclusively. Such exclusive representation limits the advice and guidance that list-agent can give to a buyer.
Regarding (2), no buyer-agent, not one on this planet, wants to waste their time showing properties to a buyer that the buyer cannot afford, or that the buyer doesn't want to see. So the most basic criteria every buyer-agent gets from the buyer to start a home search is the max price the buyer wants to consider. Plus, every experienced agent is going to insist that the buyer get "Pre-Qualified" to verify that max price is viable. By far the most common result of this initial phase pushed by the agent is a reduction in the price limit used in searching.
Perhaps an even more practical fact is that the basic difficulty is finding even one home that satisfies all of a buyer's needs and preferences.
Lastly, the Realtor® Code of Ethics and Standards of Practice require that the interests of the client come first. This is a very, very real, serious issue to every Realtor® and ignoring this principle might well get a Realtor® booted right out of the business.
To be sure your interests are put first, be sure (1) the agent you're dealing with is your buyer agent, and (2) that agent is a Realtor®. You might be wise to buy that iBuyer listing, but with terms and conditions a lot more in your favor.