Contrary to popular perceptions, Arizona has a "young" population … average age in 2017 was 37.7 … declining to 37.4 in 2019 … younger than all but 17 states … and the trend continues.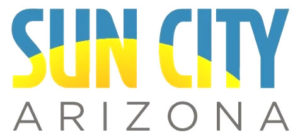 However, in Arizona was built the first age-restricted community in the USA – Youngtown … incorporated as a municipality in 1960. On a much larger scale and attracting the attention of the nation, Sun City by Del Webb started soon thereafter directly adjacent to Youngtown. No doubt these "firsts" are the source of the lingering misconception.
Arizona is an increasingly popular relocation destination for retirees … and why not? Mild climate! Low cost of housing and living! Plus … no hurricanes, no tornadoes, no ice or snow storms, low humidity, and no bugs or alligators as in Florida.
So, perhaps it's no shock that there are over 80 age-restricted communities in the metro-Phoenix area.
But younger people are also relocating to Arizona and in even greater numbers, so the median age is actually declining.
Here is a link to the Maricopa County  Senior Services website … https://www.maricopa.gov/3448/Senior-Adult-Services-Programs
Plus, as for all of the many retirement communities in the metro-Phoenix area, Sun City residents view their community as "Fun City" … and there are a good many websites to keep everyone aware of the many ongoing fun activities.