The Neal Team – T-N-T … Dyn-O-Mite!
… and we love what we do!
… guiding buyer clients to the joy of becoming owners of that sought-after home
… guiding seller clients to the relief of a closed sale and on to what's next
… guiding investor clients to wealth-building rentals
… for 25+ years and 500+ transactions.
The real estate guidance and results you want
… delivered with genuine care and absolute integrity.
Our intent is to exceed every Client expectation.
Our #1 goal is to earn Your trust for "My Realtor"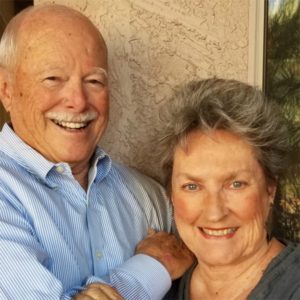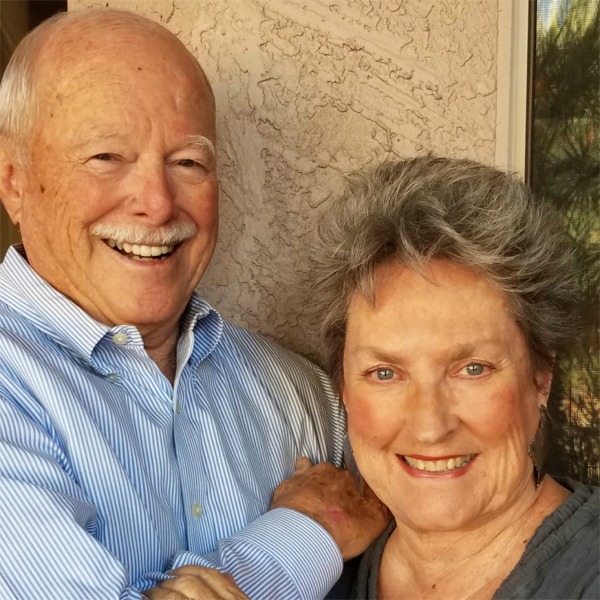 First, please note …  When we represent the buyer in a transaction, we are paid by the escrow company when/if a transaction closes as a reduction in the net cash to the seller; and we never charge any sort of up-front or additional charge or fee. Never!
For Buyers, we are dedicated to finding the best possible home choice for your needs and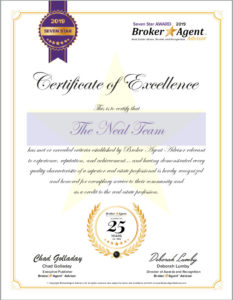 preferences, in a fraction of the time, at the lowest possible price, in better condition, and with the close date that works for you … Best Home – Less Money – Less Time – On Time.
For Sellers, we are dedicated to optimizing the time-price combination to the extent that your situation allows and producing the highest net cash to you after all costs … including ours.
We, personally, provide all services to our clients and communicate directly. Office staff are there for administrative functions … period!  We will NOT shuffle you off to an assistant who may not take proper care of you, your search (Buyer), the marketing of your property (Seller), or your transaction. We know that you will get timely, professional results because we, both of us, will personally be there for you.
We have the highest level of professional certifications, continuing education well beyond license requirements, 20+ years full-time managing hundreds of local real estate transactions, and a strong track-record of results.
Beyond exceptional knowledge and experience, how are we different?
In a word … Attitude!
Our focus is truly on your needs and preferences, and the results you are seeking. We fully understand that we are in a personal services business that demands the highest level of professional results.
Sellers, please note … When you list your home with a broker/agent, your primary expectation should be for the agent to get the property sold at the optimum time-price combination … not for the agent to personally produce the buyer. Effective exposure of your property is essential. This means a high-quality presentation and very widespread Internet syndication of the media and information for your property … to grab the favorable attention of the thousands of other Realtors®, and particularly those who are working with buyers that might be interested in your property.
If your traffic is only that produced directly by your listing agent, the sale is likely to take a longer and the price is likely to be less. Plus, if your listing agent brings the offer, he/she would be providing "limited representation". In which case, he/she cannot ethically advise you on your offer response.
Here's what others have to say about the results produced … Reviews
Lastly, Patricia is now the "Good Will Ambassador" for TNT. She is still very much part of TNT and a licensed real estate agent, but not associated with any broker, so technically "Inactive" as an real estate agent. She can't give real estate advice or services but can and does answer most questions and deal with most issues that come up, and forward promptly to me those that she can't legally respond to … not that she doesn't know the answers. Patricia was a VERY active Realtor® for over 30 years.
For information, guidance, services, questions
… or for your custom ARMLS Portal.
Give us a call!  We're here to help.
No strings … no obligations!
Call today! You'll be really glad you did.
Wally Neal
Associate Broker
AZ License – BR102401000
Patricia Neal
Realtor®
AZ License – SA102400000
HomeSmart
8388 E Hartford
Scottsdale AZ 85255
AZ License – LC506032004
HomeSmart
Designated Broker
Laurie McDonnell
Website Contents – Pages & Important Posts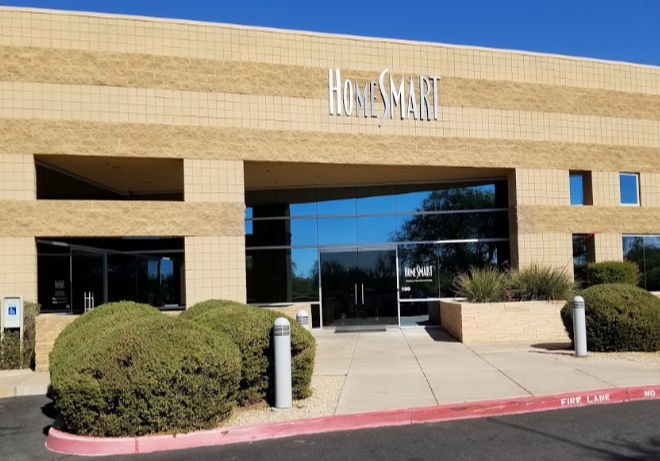 Arizona – the most "western" State – Take a Look!