metro-Phoenix is comprised of more than a dozen cities, towns and unincorporated communities, as illustrated by the map below.
On the map, Laveen & Ahwatukee are communities within Phoenix city limits.
Anthem, Rio Verde/Tonto Verde, Sun City, Sun City West and Sun Lakes are not incorporated
and therefore governed by Maricopa County.
All others named on the map are incorporated municipalities.
The area is largely continuous with indistinguishable municipal borders.
The town of Maricopa is in Pinal county, not Maricopa county strangely, but has many residents who commute to metro-Phoenix areas for work so is considered part of the metro area on this website.
Likewise for San Tan Valley (not shown on map), a very rapidly growing unincorporated community in Pinal county adjacent southeast of Queen Creek.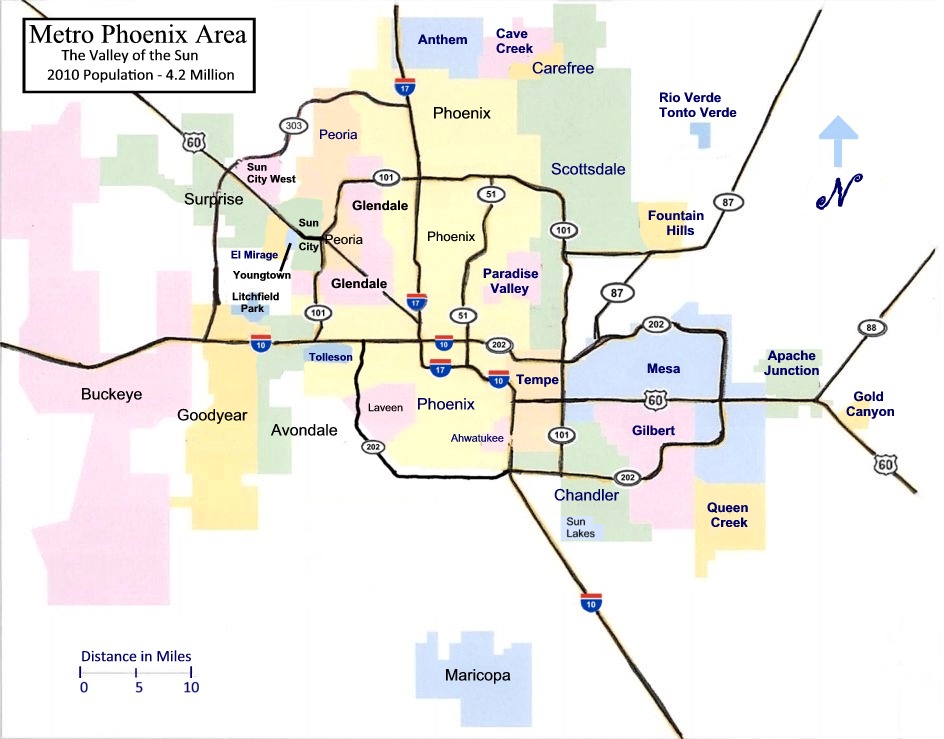 For information, guidance, services, questions …
Give us a call!  We're here to help.
No strings … no obligations!
Call today! You'll be really glad you did.