The #1 Goal of TNT is to earn your trust for "My Realtor!".
We truly cherish reviews reflecting that we have earned that level of trust.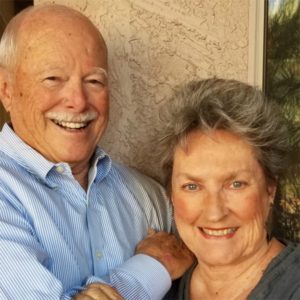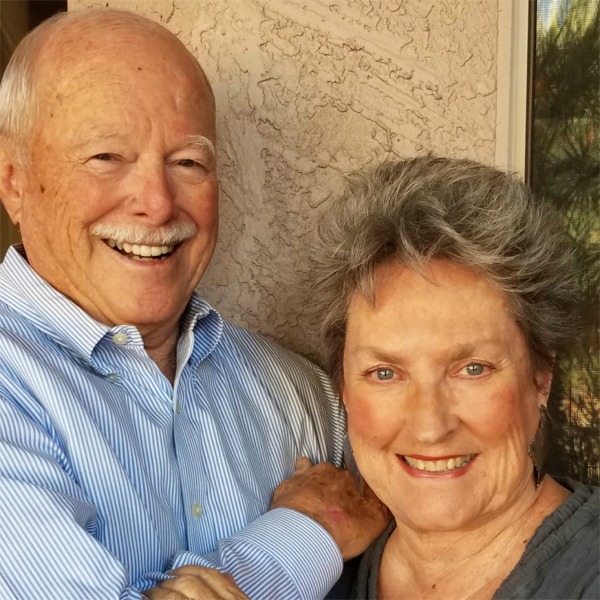 We found them to be extremely helpful in all aspects of the transaction. They were in constant contact and answered all our questions, no matter how minor. We would recommend them without question. They were our original realtors on this house 20 years ago, that should tell you a lot.
~ Clyde & Maria McCreary … bought/sold a home in Northeast Phoenix
A ground-floor condo, backing to an intersection with stop lights, across from a high school. I expected to have to give it away, but you got me out with a bit of a profit. If I ever even think about moving back to Phoenix, TNT is my first call.
~ Laura Robinson, Louisville KY … sold an investment home in Scottsdale
Wally and Patricia were absolutely fantastic. Their experience in the industry is unprecedented and it made our home sell/purchase pleasant. They always have time for their clients and are always willing to go the extra mile to ensure customers get what they want. I would highly recommend Wally and Patricia Neal you anyone looking to sell or purchase a home.
~ Michael & Kristen Williams … bought/sold/bought homes in north central Phoenix. The sold/bought was simultaneous.
In our busy real estate market, the efforts of our co-broke colleagues all too often go unnoticed. We want you to know that we noticed! Your hard work, expertise and professionalism were very much appreciated! We wish every transaction was as pleasant as yours was.
~ Heidi Q., Broker, Chandler AZ.
Thanks for the very professional and painless way you handled the sale of our home. You were wonderful to work with and it worked out so well.
~ Bill & Michelle Shook, New Home Sales Broker, Litchfield Park AZ … sold a home in north Phoenix
The experience and knowledge Wally brings to the table is a huge benefit to any buying, or selling venture. I highly recommend Wally to any and all perspective buyers, or sellers!
~ Mitch Glenn … bought an investment property in Maricopa
We could not have worked with anyone better! They are the absolute best! They are always on top or proactively ahead of whatever needs to be done! Can not say enough good things!!!
~ Vicky Vogt … bought/sold/bought a 2nd-Winter home in Queen Creek
Best experience we've ever had working with these Realtors. They are very experienced and responsive and made our buying experience so enjoyable and stress free. Would most definitely recommend them!
~ Larry & Patty Long … bought a home in Surprise
Wally and Patricia have helped us find and purchase 2 homes. They respond immediately to any questions or concerns that we have. They will be the listing agents when we are ready to sell our current home. They are experts in Desert Ridge which is our favorite area of Phoenix. They also have contacts in the area for any real estate related issues that you will encounter when buying or selling a home. The two of them make a great team.
~ Scott & Missy DeLay … bought two properties in northeast Phoenix
Wally came highly recommended to us by two families and we quickly realized why. Wally provides quality service to his clients, going way above and beyond the call of duty. His knowledge of the Arizona real estate market is exemplary. He provides much more than the required services; his integrity is beyond reproach! I would not hesitate for one second to recommend Wally to anybody. Thanks again Wally, you are the BEST!!
~ Kim Kerrins … bought/sold an investment property in Maricopa AZ
Wally and Patricia Neal are a fantastic real estate team. They go above and beyond in all aspects of their job. Patricia even went across town to personally help select needed upgrades to sell my home. Wally helped "stage" my home to make it more appealing to buyers. Both were always available to answer questions, offer guidance and show my home whenever needed. I felt very confident that Wally and Patricia thoroughly researched my market neighborhood to help us know a fair price and what needed to be done to get the house sold. They are very personable and what starts as a business relationship quickly becomes a friendship! I highly recommend them!!
~ Leann Norton … sold a home in Northeast Phoenix
We originally thought that listing with an agent was a questionable expense, except we really needed to avoid a second house payment. But we got more than we expected and you got the sale done despite the environment. A very sincere THANK YOU!
~ Bob & Toni Brandt, La Fayette CO … sold a home in north Phoenix
Thank you both for being the best agents we have ever had, and for truly representing our interests. Your cards will be kept handy for anybody moving to Phoenix that we hear about.
~ Marshall & Robin Huss, Colorado Springs CO … sold a home in central Phoenix
Patricia and Wally assisted us with multiple house purchases and sales in the past. They are with you every step of the way and provide exceptional care with each transaction. The experience they have in the real estate market make them number one in my book!
~ John Fedoush & Jessica Brewster, Phoenix AZ … several transactions in northeast Phoenix
Wally and Patricia helped us buy our first investment home and find the tenant. They came highly recommended by our friends and they delivered more then 100% on that recommendation. They provided us with an excellent service! We were buying a house from hundreds miles away living in a different state. He made what is normally a very stressful event very manageable. His energy and dedication to us as clients is nothing I've seen before. I can't thank him enough!!!!
~ Danuda Koper … bought an investment property in Anthem
Wally and Patricia are pleasure to work with. We live in Washington state and wanted to purchase an investment property in Arizona. Wally and Patricia came highly recommend by friends who worked with The Neal Team and purchased a short sale property few years ago. With help from The Neal Team I purchased a rental house in Anthem, AZ. I never set my foot in the house. Wally and Patricia took care of everything. Process of finding exact fit for us was stress free and easy because our agents wealth of knowledge in local market, expertise in real estate transaction and extreme attention to details. Wally's proactive approach prevented any snags in a whole process. Wally listed our new house for rent and within two weeks we selected tenant. Again, everything was taken care by The Neal Team. Patricia found a handy man for us to make few repairs on the house. Renting process was seamless because our agents commitment and completely unselfish willingness to help us. We got a complete deal with Wally and Patricia. As I said earlier, we never set foot in the house we purchased but because of confidence and professional manner that radiates from Wally and Patricia we have no doubts we made a right choice of choosing them to work with us. I will not hesitate to work with Wally and Patricia again and recommend them to anyone.
~ Z.B. Barnes … purchased an investment property in Anthem AZ
For information, guidance, services, questions …
Give us a call!  We're here to help.
No strings … no obligations!
Call today! You'll be really glad you did.