Who can own Arizona real estate?
The possible entities who can own Arizona real estate are:
general and limited partnership
corporation … all types
a trust
an individual … sole and separate
tenants in common … unequal interests with rights to respective heirs
joint tenancy with survivorship … equal shares with rights to survivor
community property … married couples with rights to respective heirs
community property with survivorship … married couples with rights to surviving spouse
Community Property
Arizona is a "community property" state. Property acquired by husband and wife is presumed to be "community property" unless legally specified otherwise, in which case both spouses must sign the title documents. Also, if a married person is to acquire title as his/her "sole and separate" property, the other spouse must execute a disclaimer deed to avoid the presumption of community property.
Community Property with Survivorship was new in Arizona's as of January 1, 1995, and is available in relatively few states. It applies only for married couples.  With this form of ownership, a surviving spouse inherits property rights without probate, and benefits from the tax advantages associated with community property. Title documents must specifically state this form of ownership, else it does NOT apply.

Forms of real estate ownership
The possible forms of Arizona real estate ownership are:
Fee Simple … absolute ownership of the land and all structures thereon, possibly subject to a variety of easements such as for utilities, as well as restrictions the most common of which are the CC&Rs of the Homeowner Association and in-ground minerals  … see discussion below.
Condominium – condo … the interior space of each unit is individually owned along with any connected systems, such as the AC condensor on the exterior somewhere, with the balance of the property being owned commonly and proportionally by the "unit" owners.
Please note … condominium ownership can exist for any type of structure … including single-family-detached.
Cooperative … owners own "stock" in a corporation that owns the property. Very rare. Forerunner to condominium.
Leasehold (a rental lease) … is ownership to "rights" regarding the real estate. Although not commonly thought of as ownership, the rights are largely the same. Many mobile-home parks are "leasehold" in nature. The owner of the mobile pays a monthly fee to the park/land owner for rent on the land the unit sit on. Theoretically, the mobile could be moved if the owner felt that monthly fee had been raised to an unacceptable level. Practically, the mobile is a captive of the land owner.
"Condominium" ownership applies to very nearly all Duplex, Patio Home, Townhouse, and Apartment-Style dwellings because these have shared walls. Other dwelling types may be "condo" ownership … including SFD.
"Zero Lot Line" refers to homes that are attached but have Fee Simple ownership. These were built for a relatively short period but have become increasingly uncommon. "Condo" may generally be perceived negatively, but it is a more simple and more applicable form of ownership for attached dwellings.
Types of dwellings
In Arizona, the types of dwellings are as listed below.
Single Family Detached (SFD) … the stand-alone home, any number of stories
Duplex … two dwelling units attached horizontally, any number of stories. Also referred to as a "gemini" or "twin", although the two units need NOT have same design/structure.
Patio Home … attached having one or more common walls with other units, by definition one story, with three or more units in the attached string. If just two in the string, it's a duplex.
Townhouse … attached having one or more common walls with other units, by definition two or more stories, with three or more units in the attached string.
Apartment Style … units attached vertically thus sharing a ceiling/floor, that may also have common wall(s) with other units on same level.
Manufactured/Mobile … built on a towable structure, which may be buried as part of the foundation
Modular/Prefabricated … prefabricated components assembled onsite
Loft Style … a building converted from industrial use, any number of stories.
Please note … Duplex, Patio Home and Townhouse are very inconsistently used terms within the real estate industry. These are VERY unreliable as search criteria.

Homeowner Associations
A Home Owners Association (HOA) will exist anytime there are living units with common walls because where there are common walls there will also be common property elements. A HOA may also apply for communities that are entirely "fee simple" ownership properties and not connected in any way, in fact a HOA needs to exist if there are common elements to the community, such as a park-like space.

CC&Rs
HOA Conditions, Covenants, and Restrictions (CC&R's) are created by the developer, recorded, and provided to buyer prospects prior to the initial purchase.  These are "the rules of the road" for the initial and any subsequent owners possibly regarding many aspects of the property. 67%, or more, approval of unit owners is normally required to change these.
While CC&Rs are most commonly an element of a HOA, CC&R's can exist and apply for a property even though there is no HOA.

PUD – Planned Unit Development
What is a PUD? "Never heard of it, so who cares?" … you say.
Good point! … except you likely live in a "PUD" and the term may come up in HOA meetings. But don't feel badly if the term is not familiar. Even appraisers, the most technical people in the real estate industry, can be fuzzy on what exactly a "PUD" is.
As defined by HUD, a PUD is a residential development that may include any variety of dwellings, for which  fee-simple, condo, or cooperative ownership may apply, that have all of the following characteristics:
a HOA exists that holds title in fee or leasehold on common areas or facilities
there is mandatory membership of all unit owners (or units) in the HOA
all unit owners have the right to participate by vote in the operation of the HOA
the HOA has the right to impose a lien on a unit if regular assessments are not paid
These characteristics apply for the vast majority of residential developments built in metro-Phoenix since 1985.
Thus, "PUD" has to do with the rules for how a community is governed. It has nothing to do with the nature of ownership, the type of dwellings, or the design of the community.
For information, guidance, services, questions …
Give us a call!  We're here to help.
No strings … no obligations!
Call today! You'll be really glad you did.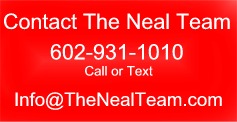 Other Arizona Homeowner Issues