Arizona real estate can be purchased by non-citizens of the USA about as easily as for citizens. With a valid visa or passport and unrestricted travel rights from your country of origin … no problems … except that the financing options are limited, or non-existent … and selling the real estate has some special tax issues to deal with.
But, generally, homeownership for non-US citizens in AZ is unrestricted. However, for several issues, this is the one circumstance where it is advisable to have an experienced real estate attorney review and assist with the purchase.
When selling the real estate, the Foreign Investment in Real Property Tax Act (FIRPTA) requires that 10% of the sale price be withheld from cash paid to the seller until all tax issues have been settled, unless the real estate transaction is exempt from FIRPTA.
A very good resource for more detailed information is:
http://www.altrolaw.com/all/how-should-canadian-snowbirds-take-title-to-arizona-real-estate-it-depends/
For information, guidance, services, questions …
Give us a call!  We're here to help.
No strings … no obligations!
Call today! You'll be really glad you did.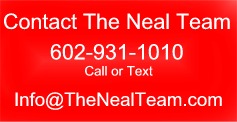 Other Arizona Homeowner Issues