AZDRE
In the days of long, long ago, a lot of swamp land in Florida and remote desert land in Arizona was promoted and sold, sight unseen of course, to people in northeastern states who were dreaming of idealistic, warmer places to live in the winter.
I don't know about Florida, but I can assure you, those days are long, long gone in Arizona.
The Arizona Department of Real Estate is an effective organization that is focused on ensuring that all parties involved in a real estate transaction are fairly treated.
A great deal of information and guidance is available on their website:
https://azre.gov/persona/consumers
For information, guidance, services, questions …
Give us a call!  We're here to help.
No strings … no obligations!
Call today! You'll be really glad you did.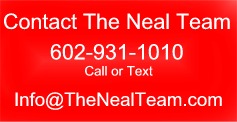 Other Helpful Links