Escrow … What is it?  Who is it?
In Arizona, the escrow company is a neutral third party that ensures that the terms and conditions of the purchase contract are followed with respect to all parties involved in the transaction – not only the Seller and Buyer, but also the real estate agents, the lender for the Seller, the lender for the Buyer, homeowner associations, etc.
The escrow company disburses all valuables (money, deeds, etc) after "closing" … see below.
The escrow company is specified in Section 3 of the Purchase-Contract
Title Company – Escrow Company
With rare exception in Arizona, the title company that is to provide title insurance to the Buyer, and to the lender if there is one, also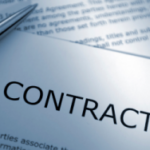 provides the escrow services for the transaction.
Closing
As defined in Section 1d of the AAR Purchase Contract, Close of Escrow (COE … "closing") shall occur when the deed is recorded at the appropriate county recorder's office.
Thus, contrary to the common misconceptions, the signing of documents is NOT "closing". COE is typically a week-plus after the seller signs documents and several days after the buyer signs documents.
The Buyer's earnest money is deposited with the escrow company to "open escrow". This is the first step in the closing process.
Title Report – Title Insurance
One of the first things the title company will do is provide the Buyer with a preliminary title report, indicating who the official current owner is, what loans and liens exist, the conditions that must be fulfilled before any title insurance policy will be issued, and any conditions that will remain in place after closing.
Title insurance protects the named beneficiary, the buyer on one policy and the lender on another policy, against financial loss from factors specified in the policy. Yes, if financing is involved, two title policies are issued. The Seller pays for the Buyer's policy. The Buyer pays for the lender's policy.
What does the escrow company do?
During the process of closing, the escrow company takes care of many items and issues – such as to payoff the mortgage of the Seller, to record the release of that mortgage, to record the new mortgage of the Buyer, to make certain any liens on the property are satisfied and cleared – just to name a few of the escrow functions.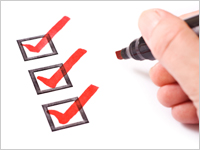 The escrow company does a very important job – and part of our job is to help them do theirs. TNT will review the preliminary title report and the settlement statement, and we check that loan documents are delivered to escrow in a timely manner.

Managing a home purchase/sale transaction through closing is another area that is both "art" and science … "art" in the sense of anticipating where the problems are likely to occur, then making a concerted effort to affect solutions in advance.
For information, guidance, services, questions …
Give us a call!  We're here to help.
No strings … no obligations!
Call today! You'll be really glad you did.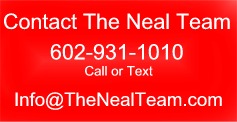 Other Arizona Real Estate Issues