… referred to as the "spuds".
SPDS – Sellers-Property-Disclosure-Statement
The AAR Purchase Contract requires that the seller deliver this document to the buyer within three days of Contract  "Acceptance" to give written disclosure in a "standard" way to the buyer regarding everything the seller knows about the property.
"Acceptance" is the date of the last signature on the last-signed document in the Purchase Agreement documents. The day/date of Acceptance is day-zero for days count,
This document imposes the most ongoing, long-term (years) liability for the seller. If a false statement is made on this form, intentionally or unintentionally, that is "material", anything that could affect the price paid or the decision to purchase, the buyer may instigate legal action even years later.
The seller should NOT fill this form out flippantly, or quickly.
"Oops! I forgot that!" is just as dangerous as an intentional false statement.
The BINSR – Buyer Inspection Notice and Seller Response is usually more of a focus in the early stages of the transaction.  It's certainly cause for more stress on the seller. But the SPDS has far more long-term liability for the seller than the Purchase Contract or the BINSR.
For information, guidance, services, questions …
Give us a call!  We're here to help.
No strings … no obligations!
Call today! You'll be really glad you did.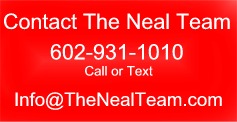 Other Home Selling Issues