Your metro-Phoenix vacation home as a short-term rental, like through AirBnB or VERBO … Can you do that?

Maybe! Maybe not!
By Arizona law, Arizona cities and towns cannot enact laws that prohibit short-term rentals.
So, you have a vacation home somewhere in metro-Phoenix that you are able to be here and enjoy four weeks per year, maybe six weeks at most. And you are thinking, since this is a very high-demand vacation destination, does it make sense to offer it as a short-term rental … and wondering:
 how much time would be required to make that work
 what risks your property would be subject to,
 would doing this turn your vacation home from a joy to a burden?
If you engage a full-service property manager, the likely answers are:
 not much
not much
not likely.
If your approach is 100% DIY, the answers are … lots … some … maybe.
For comprehensive answers to these questions, check out these resources:
https://invitedhome.com/property-management
https://bit.ly/2LPU6hK … a shortened URL to a page on the above website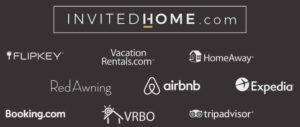 Actually, you have a more fundamental question to resolve even before getting to those three:  are there any prohibitions to your vacation home as a short-term rental?
As the Introduction states, Arizona passed a law a couple years ago that cities and towns cannot pass regulations that prohibit short-term rentals.
However, there is no Arizona law against CC&Rs (Covenants, Conditions & Restrictions) prohibiting short term rentals. If your property is within a HOA (Home Owner Association), it is subject to CC&Rs. Check those for any short-term rental restrictions.
Your thinking about a short-term rental may have been motivated by becoming aware that other homes in the community are being offered as short-term rentals. So, reading the above about CC&Rs, you may be thinking your CC&Rs are not an issue … even if there are prohibitions there, other owners are doing it, and for quite some time, so you could if you wanted.
Possibly Not so! … if your HOA decides to put a stop to it.
As explained by Christopher A. Combs, an Arizona real estate attorney, in the Sunday 9/29/2019 issue of the Arizona Republic, even if a CC&R has not been enforced for years, the HOA could legally decide to enforce a CC&R against current and future violations if the CC&Rs include a "non-waiver" clause that states that even if a specific CC&R has not been enforced in the past, future enforcement is allowed.
Of course, you could offer your vacation home as a short-term rental as long as the HOA didn't object. If they do, just stop.