A ground-floor condo, backing to an intersection with stop lights, across from a high school. I expected to have to give it away, but you got me out with a bit of a profit. If I ever even think about moving back to Phoenix, TNT is my first call. ~ Laura R. Louisville KY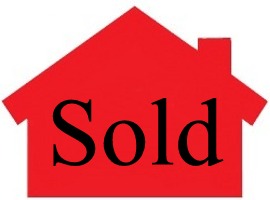 Thank you both for being the best agents we have ever had, and for truly representing our interests. Your cards will be kept handy for anybody moving to Phoenix that we hear about. ~ Marshall & Robin H, Colorado Springs CO.
We originally thought that listing with an agent was a questionable expense, except we really needed to avoid a second house payment. But we got more than we expected and you got the sale done despite the environment. A very sincere THANK YOU! ~ Bob & Toni B., La Fayette CO
Thanks for the very professional and painless way you handled the sale of our home. You were wonderful to work with and it worked out so well. ~ Bill & Michelle S, New Home Sales Broker, Litchfield Park AZ.
In our busy real estate market, the efforts of our co-broke colleagues all too often go unnoticed. We want you to know that we noticed! Your hard work, expertise and professionalism were very much appreciated! We wish every transaction was as pleasant as yours was. ~ Heidi Q., Broker, Chandler AZ.
The guidance and results you want
delivered with genuine care and absolute integrity.
———————————————————————–
Our intent is to exceed every client expectation
Our #1 goal is to earn your trust for 'My Realtor'
With "social distancing" an ongoing issue to some degree, selling real estate has changed, like all else, and actually gotten more efficient and convenient for all parties. The bulk of home shopping is now done "virtually" with amazing effectiveness. Carefully-done videos can present a home very effectively to a potential buyer any distance away. Eventually, nearly every serious buyer will want to take an onsite "look", but that means just one or two buyer-agent pairs traipsing through your home, not a small army. Except for virtual shopping, the rest of the process is much the same, as is the need for quality, skilled services. Following is an outline of how we, TNT, produce high level results.
Please also be aware, virtual shopping makes the videos and photos included in the MLS even more important. We, TNT, employ proven professionals to produce the best presentation possible with these images.
Let's Get It "SOLD"!
You don't want your property "listed". You want it sold! You may want it sold "ASAP", or you may have some time and want to focus on getting full market value, or you may be re-sizing, up or down, and have a timing issue, or something else. Every property and circumstance is unique – we really enjoy that.
Be assured, TNT home seller services will focus squarely on achieving your specific price and timing objectives, and, after twenty-plus years in the business, we do this better than anyone we know. How? (1) we focus on being the "best" … NOT on "selling the most" – which always depends on price; (2) we, TNT, not an assistant, will perform the real estate functions and services; (3) we have the knowledge, skill, and experience from several hundred local real estate transactions; and (4) we are full-service REALTORS® … you get our direct participation and the full-benefit of our experience and knowledge for pricing strategy, worldwide marketing, contract negotiations, and for fulfilling all requirements for a smooth, timely and hassle-free closing, as well as guidance on preparation and staging.
The basic issues to sell Arizona real estate are: positioning, presentation, exposure, access and price … for full details, click here … How to Sell Step-by-Step

TNT are very experienced experts for uniquely applying these basics to get your property SOLD! TNT have the data, experience and techniques, all of which we share with you, to pin-point the optimum price range to recommend for your property.
Once your property is listed, we use the latest technology to "get the word out" to the best prospects for your property, present your property in the best possible way, and respond to inquiries instantly. Every technique proven effective will be applied in the campaign to sell your property, with ongoing review with you of prospect traffic, agent feedback and offers for possible adjustments.
If this is the kind of no-nonsense approach you are looking for to get your property sold, give us a call or email today. You'll be glad you did!
For information, guidance, services, questions …
Give us a call!  We're here to help.
No strings … no obligations!
Call today! You'll be really glad you did.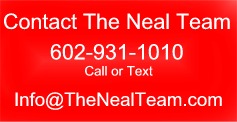 Other Home Selling Issues