Moving to a new home, across town or the nation, is stressful but the stress can be minimized.
So you gotta' move! Who you gonna' call?
The infrequency of moving to a new home is a really good thing, except that means we start from near ignorance every time … and ignorance is NOT bliss with this chore.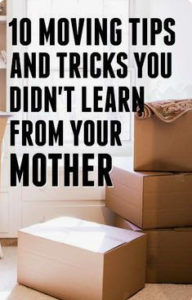 Fortunately, as for most issues, the Internet is enlightening.
A surprisingly good and extensive source of guidance and information is Printerest … check it out.
One of the universal bits of advice for a smooth move … make lists for every aspect of the move … not one list but several because each aspect has its own considerations and every list is going to grow.
Another universal bit of advice is to start making those lists early. Moving is truly complicated. Planning and executing a move in a rush is a guarantee of high stress … for starters … and the potential "worst case" can be true disaster.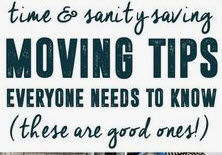 Fundamental to your plan … is it a DIY project?  Or are you going to hire pros for the "heavy lifting"? For a large volume of contents, heavy contents, difficult carry paths and other reasons, a pro-mover can be the near-mandatory choice.
But choosing a moving company, especially going cross-county with a large volume of contents, literally all of your possessions, can be legitimately intimidating?
A really good review of moving companies was called to our attention that includes an insightful overview of moving … https://www.consumersadvocate.org/moving-companies. There is a lot of important insight and guidance there.