Owning a rental property can be a living nighmare or a truly great investment. What are the critical factors that create the difference?
Landlord Information Resources and Guides
As many TNT clients know and have experienced, owning a successful rental property is a very solid and sure way to build wealth. Plus, done correctly, it's almost as easy as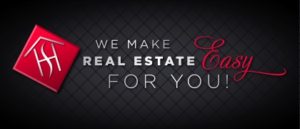 owning stocks while being a far more sure way to wealth than stocks.
TNT take great pride in our justified slogan … We make real estate Easy … for You!
MySmartMove, the excellent Transunion online service for credit and background checks, recently sent a rather lengthy email to users containing information and guides for landlords. Below are links to a few of the more pertinent topics, as well as to that blog, which is a very good ongoing landlord info source.
In summary, the critical factors that make the difference between a nightmare verses a dream investment:

Buy the right property … TNT is essential
Clearly communicate expectations … TNT Application Disclosure
Screen tenants carefully … MySmartMove is essential
Require automatic rent payments … bank automatic bill-pay service
Property inspections – prior to move in, at least semi-annually, immediately after move-out
Perform timely and cost-effective maintenance and occasional improvements.
Of course, "the devil is in the details", particularly for #1 and #3.
MySmartMove is focused on #3, so a review of that blog at least at tenant turnover would be a good investment of time.
#2 is far more important than many landlords realize, both in content and tone. The Arizona Landlord Tenant Act generally establishes a fair and equitable environment for residential rentals in this State. The landlord is required to provide a decent place to live and the tenant is required to pay the rent, take care of the property and be a good neighbor. If either dosen't perform, the available remedies are timely and effective.
The TNT Application Disclosure is crafted to communicate a commitment by the landlord to perform above and beyond basic requirements, and to do so in a friendly and respectful manner, as well as to require performance by the tenant.  Delivered with and as part of application documents, this goes a long way toward a successful occupancy for both parties.
Pertinent Articles
64 Essential Online Resources for Landlords
Ordinary Wear & Tear verses Damage …. Security Deposit Issues
Invest well!