FSBO … For Sale By Owner
Since caronavirus-19, minimizing physical proximity has changed the nature of many home selling and buying activities. Savy Realtors® are using "virtual" technology for everything from "Open House" to buyer showings. And that's the new "normal". A FSBO seller without the technical ability to provide such "access" to their property is going to have great difficulties.
Fortunately for the FSBO, it's still true, when a FSBO puts up a sign, in the yard or online … the phone begins to ring rather quickly … calls from real estate agents looking to obtain the listing. It's even more important now that the FSBO use a very carefully selected Realtor®, and forget about FSBO.
And that's just the beginning of the "no fun". Really irritating is someone from the neighborhood with a property similar to yours wanting to take a look before listing their property. Fortunately, there aren't many of these nowadays.
It's also still true, in setting their max price, "real" buyers will take the common 6% commission right off what they determined to be the market. Thus, the few successful FSBO sellers go through all the work, irritations, and frustrations, and take longer for zero ($0) benefit … in fact, commonly netting less.
The days of purely emotional buying are gone. Every buyer coming through the door is going to demand knowing a LOT of facts … and if the "facts" you give them prove later, even years later, to be false and significant, you could well be headed for a lawsuit. See this critical SPDS discussion.
But some people insist on giving FSBO a try … so just click this link for a FREE 14-page guide How to Sell … Step by Step
Why do we provide this? Because 90+% of owners who try to FSBO eventually engage a REALTOR® to get their property sold. If you come to that decision, we would appreciate that you at least consider TNT to manage the sale of your property. You'll be glad you did.
For information, guidance, services, questions …
Give us a call!  We're here to help.
No strings … no obligations!
Call today! You'll be really glad you did.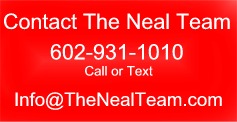 Other Home Selling Issues