What do you expect your Listing Agent to do?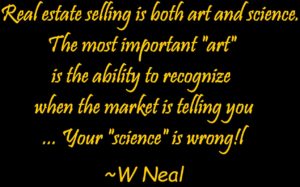 Selling Agent … more commonly referred to as the "buyer's agent" … the agent who works with the buyer, writes the purchase offer, and represents the buyer in negotiations.
Listing Agent  … the agent with whom the owner signs a Listing Agreement, who lists the property in the local MLS, advertises it, and represents the seller in negotiations.
What is the most important aspect of the Listing Agent Job?
Listing Agent Job
… first and formost … is to bring the property to the favorable attention of the multitude of  local agents who are working with buyers. Contrary to common misunderstanding, the primary aspect of listing agent job is NOT to personally produce a buyer. The thousands of metro-Phoenix agents have far more marketing power than any one agent, or brokerage. The really good listing agent will harness this power to quickly produce a market-value offer for your property. These efforts may well involve considerable expense to the Listing Agent.
The local MLS, ARMLS for metro-Phoenix, is the primary means for doing that.
The descriptions, photos, videos, etc., are syndicated by ARMLS to many Internet real estate websites. And the listing agent may employ other means to syndicate these materials to additional real estate websites. So home shoppers in other communities and states are also going to see these materials and eventually contact a local Realtor® for information and/or access.
Of course, when an offer is eventually received, the Listing Agent job becomes focused on negotiations and producing a purchase agreement with acceptable terms, conditions, price and close date. Experience, people/communication skills, attitude and an accurate view of respective negotiating strengths are all vital to success during this phase.
Once an agreement is established, the Listing Agent Job is to carefully manage the escrow and closing process. There is no substitute for experience and attention to detail throughout this phase. Seemingly minor issues can produce major problems.
Quality of Listing Presentation
The pictures, descriptions and other information entered into ARMLS form the "attraction" to Selling Agents within the context of their buyer client's expressed criteria, preferences and price range.
If the pictures and descriptions are not well done, the "attraction" will be weak even if the property meets the criteria. So it is critical that the listing agent be able to "craft" a MLS listing that is particularly attractive to agents, not just to prospective buyers.
It is also critical that the listing agent employ strong communication technologies so that all forms of marketing provide multiple, effective and convenient ways of contacting the listing agent for additional information, to arrange a showing, etc., including on-the-spot ways from right out in front of the property.
Responsive Communications
Next issue – handling inquiries. A live, knowledgeable person should answer calls, not a recorder, and promptly respond to email inquiries, not a computer auto-responder.
We are constantly astounded by the number of listing agents who are difficult to communicate with and/or who respond to inquiries very slowly, sometimes even not at all. The most elaborate and expensive advertising will be ineffective with poor response.
Today, spans-of-attention are short, the competition strong, the distractions many, and the preference is to connect with a person, not a machine. Someone needs to promptly and effectively respond to each and every inquiry … while the caller is "hot" … not hours or days later. Unfortunately, the "response" aspect of listing agent performance is normally invisible to the seller.
Listing Presentation Questions
Suggestion to sellers … in your interview with potential listing agents, discuss with each what your expectations are for phone, email and text inquiry responses. And tell each that you reserve the right to test each of these from time to time … and do that.
Given the discussion, agent performance in this critical area is likely to be MUCH better than otherwise, even by those who are normally adequately responsive.
For information, guidance, services, questions …
Give us a call!  We're here to help.
No strings … no obligations!
Call today! You'll be really glad you did.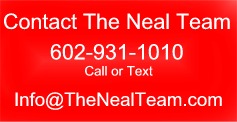 Other Home Selling Issues