What should Your List Price Be?
So you've decided to sell your home and have a fairly good idea of what you think it is worth. Being a sensible home seller, you schedule appointments with three local Realtors® who've been hanging stuff on your front doorknob for years. Each Realtor® comes prepared with a "Competitive Market Analysis" on fancy paper and they each recommend a specific sales price.
Amazingly, a couple of the Realtors® have come up with prices that are closely the same, but lower than you expected. Although they back up their recommendations with recent sales data of similar homes, you remain convinced your house is worth more.
When you interview agent #3, the figures are much more in line with your own anticipated value, or maybe even higher. Suddenly, you are a happy and excited home seller, already counting the money.
Which Realtor® do you choose?
If you're like many people, you pick Realtor® #3. This is an agent who seems willing to listen to your input and work with you; cares about putting the most money in your pocket; is willing to start out at your price and if you need to drop the price later, you can do that easily, right? After all, everyone else does it!
The truth is that you may have just met an agent engaging in a questionable sales practice called "buying a listing."
He "bought" the listing by suggesting you might be able to get a higher sales price than the other agents recommended. Most likely, he is quite doubtful that your home will actually sell at that price. The intention from the beginning is to eventually talk you into lowering the price.
Why do agents "buy" listings? There are basically two reasons. A well-meaning and hard working agent can feel pressure from a homeowner who has an inflated perception of his home's value. On the other hand, there are some agents who engage in this sales practice routinely just to get the listing business.
However, it is also true that agent #3 may have a very specific market plan in mind and be truly convinced that the higher price, or close, can be realized. Of course, that's OK … as long as that plan includes contingency for prompt price adjustment if showing traffic or feedback make it clear that the list price is too high. Agent #3 should thoroughly discuss the contingency and probabilities for the need.
What Happens Behind the Scenes
Whichever the case, if you start out with too high a price on your home, you may have just added to your stress level, and selling a home is stressful enough. There will be a lot of "behind the scenes" action taking place that you don't know about.
Contrary to popular opinion, the listing agent does not usually attempt to sell your home to a home buyer. That isn't very efficient. Listing agents market and promote your home to the hordes of other local agents who are working with home buyers, dramatically increasing your personal sales force.
During the first couple of weeks your home should be a flurry of activity with buyer's agents coming to preview your home so they can sell it to their clients.
… If the price is right!
If you and your agent have overpriced, fewer agents will preview your home. After all, they are Realtors®, and it is their job to know local market conditions and home values. If your house is dramatically above market, why waste time? Their time is better spent previewing homes that are priced realistically.
Dropping Your Price…Too Late
Later, when you drop your price, your house is "old news." You will never be able to recapture that flurry of initial activity you would have had with a realistic price. Your house could take longer to sell.
Even if you do successfully sell at an above market price, your buyer will need a mortgage. The mortgage lender requires an appraisal. If comparable sales for the last six months and current market conditions do not support your sales price, the house won't appraise. Your deal falls apart. Of course, you can always attempt to renegotiate the price, but only if the buyer is willing to listen. Your house could go "back on the market."
Once your home has fallen out of escrow or sits on the market awhile, it is harder to get a good offer. Potential buyers will think you might be getting desperate, so they will make lower offers. By overpricing your home in the beginning, you could actually end up settling for a lower price than you would have normally received.
Pricing Factors
Of the factors critical to selling your home, some are controllable and some are not.  Location of the property and the current economic conditions are not controllable – but must be considered in setting the price.  Condition, accessibility, and market exposure are entirely controllable – and will influence the price received immensely.
Location
Of course, the location and setting of your home has a major influence on its value.  A home inside a quiet subdivision sells for more than the identical home located on a busy street.  Homes in remote areas typically sell for less than those in more convenient areas.  Views, an adjacent lake, even big trees can enhance values significantly, while an infinite list negative factors can have the opposite effect.  Transportation and commute times are other major location factors.
Economic Conditions
Is real estate in the area appreciating or depreciating?  How much?  Are interest rates high or low, and which direction is the trend?  Availability of financing, and the interest rate, can directly affect the general ability of Buyers to purchase you property, and/or the price that any one Buyer can pay.
Property Condition
Homes are like cars in the sense that the newest cost the most.  One of your goals should be to make your home as close to that new or model home as possible, even to having a "like new", really clean, and appealing smell – being sensitive to costs.  You have nearly complete control over condition.  You increase value and decrease marketing time by putting your property in its best possible condition.
Access
Use of a lockbox is nearly mandatory.  Without one, or otherwise very easy access to the property, the property will be shown much less frequently.
Market Exposure … Tell the World
TNT, The Neal Team, would use every effective means to "get the word out" about the availability of your property, and in its most favorable light.
Finally  –  What's the Price?
If the stock of a really strong and popular company is trading between 104 and 108, it would be silly to insist on a selling price of 112.  To get a price higher than the current market requires that you wait for the market to get there, if it gets there.
Likewise, your home must be priced within the appropriate range, which is influenced by all of the above factors.
And don't forget, you must actually "sell" your property twice … first to a buyer and then to an appraiser.  And, unfortunately, the appraiser determines the value of a property based on properties previously sold – by looking backwards in time when, usually, prices were lower.
Determining the appropriate listing price is both "art" and science.  You really need help from a real estate professional here.
Lastly, the best chance for selling your property is within the first two or three weeks it is listed. The first Buyers through will have been looking for awhile, will know what they want and the market, and will be prepared to make a buying decision.  This is why the first offer is often the best offer.    When a property has been on the market too long, eight weeks plus, studies show that the selling price is likely to be less.
It is critical that the initial list price be in the legitimate market range.  The market is so competitive that over-pricing by a few thousand dollars could mean that the property will not sell.
For information, guidance, services, questions …
Give us a call!  We're here to help.
No strings … no obligations!
Call today! You'll be really glad you did.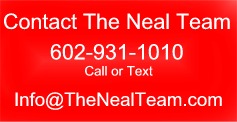 Other Home Selling Issues