Simultaneously (same day) Sell & Buy
… to avoid the move-twice conundrum … and/or to avoid "homelessness" during an awkward gap between homes.
Most folks must sell their present home to have the funds necessary to buy another. Even those who have the funds to be able to overlap two residences do not want the financial burden of unoccupied real estate. And nobody wants to move twice … maybe involving a rental between the sale and the purchase … moving once is stressful enough.
When relocating to another state, or even another distant city, logistics usually force entirely separate sale and purchase transactions. And in non-title-insurance states, the complexity of closing also forces separate transactions.
Within metro-Phoenix, coordinated sale and purchase transactions are possible … yes, tricky – but entirely possible. We, TNT, have managed several such transactions, every one entirely successfully.
The necessary sequence:
Select a Realtor with the experience and knowledge necessary to successfully orchestrate both transactions … hint – TNT
Get pre-approved for financing, probably with a home sale contingency
Home shop to firmly establish feasibility for the new-home purchase
Identify the focus area(s)
Establish the property criteria with reasonable flexibility
Confirm the probability that an acceptable home will likely be available
Establish a market-watch system (ARMLS portal) for the area(s) and property criteria
Thoroughly prepare the present home for sale
List the present home for sale
In sale negotiations, insist on at least a 45-day escrow period, with 60 days preferred
With an accepted contract, intensely search for the new home
In purchase negotiations, a critical issue is to match up close dates … exactly same COE
Escrow the purchase transaction with the same title company as for the sale
Manage both transactions to a simultaneous close
Watch out for "Guaranteed Sale" deals that are promoted very aggressively by iBuyer companies. Click here for an iBuyer discussion.
Some agents offer programs whereby their client will buy your home when you find the replacement home you want. Universally, these programs involve a price that is substantially below the market value of the property, plus there are always other undesirable aspects. Even with cursory evaluation, you will realize that almost any alternative strategy for your relocation would be less expensive.
For information, guidance, services, questions …
Give us a call!  We're here to help.
No strings … no obligations!
Call today! You'll be really glad you did.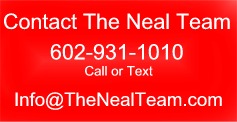 Other Home Selling Issues