Step #1 Connect to the right Realtor®
TNT, of course! … because we will very honestly guide and assist you to your appropriate rent vs. buy decision, and then to your best home choice if that's the path you choose.
Rent  vs.  Own
You should have no doubt … it's an absolute certainty … If you are renting your residence, you should be considering a home purchase. Yes,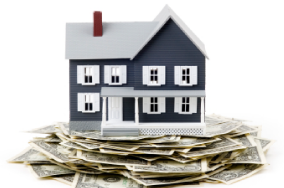 the appropriate conclusion MAY be to continue renting, but you should objectively review your rent-vs-buy analysis at least yearly. If you are renting in metro-Phoenix, I can state this as fact without even knowing the details of your rental, your rent is higher than all costs of owning, and very possibly way higher.
Over every ten-year term in the last century, even 2008 to 2018, home ownership has been the biggest source of wealth increase for most Americans.
There are legitimate reasons some folks should continue to rent … a couple of which are: (1) you don't expect to live in the area more than a couple of years, and (2) your current financial health is in disrepair.
We will take the time to go through each and every step of the home buying process, answer all your questions … there are no dumb questions … guide you to the confidential services of a lending professional, and then review all the issues to assist you to you proper rent-vs-buy conclusion.
If the proper final decision is to not purchase, we will be the first to suggest that.

Down Payment Assistance
A very major point of difference for buying a home
in Maricopa County Arizona
There are home buyer assistance programs available here
that literally GIVE substantial amounts of money
to qualified home buyers
that is NEVER paid back
if you stay in the home five years.
If you sell and move in less than five years
you pay only a prorated portion of the grant back.
The qualification requirements
are NOT particularly restrictive.
We've guided home buyers to acquire such assistance
… THIS IS REAL …
Most of the programs
are NOT restricted to first-time buyers
but first-timers can really get a big boost here.
Click Here for a complete discussion
Absolutely FREE Service
Best of all … for all buyers … TNT services are FREE! … You will NOT pay even a penny … not up front … not ever … for the guidance, advice and services we provide to you as a Buyer. Our compensation is paid as a net reduction in Seller cash proceeds.
If there is no transaction, we are not paid anything for the services performed for you … and that's perfectly OK. We are truly delighted to guide and assist you through the initial analysis to decide to buy a home, or not … including showing you homes in your price range so you have a good feel for "what you get for what your pay" as part of that analysis. Such an analysis could take as little as an hour or so, or a good part of a couple days.
What to Consider
Together, we will consider:
• How much you can comfortably afford.
• What characteristics of the home are needed to fit your needs
• Beyond needs, what are your preferences
• How to qualify for a loan
• How to qualify and apply for the assistance programs if you are interested
• How much cash you should put down
• How much your payments would be.
• The tax advantages of buying.
• What are the likely ongoing costs.
• And, finally, is renting or buying better for you?
For information, guidance, services, questions …
Give us a call!  We're here to help.
No strings … no obligations!
Call today! You'll be really glad you did.

Other Home Buying Issues