Buying an Arizona Rental Home
Time has proven that Arizona homes investing is a very good idea. As many people across the USA are realizing, Arizona is a truly great place to live. Continuously every month begining in 2016, Maricopa County has had the highest, or near highest, net in-migration of any county in the USA. Investment in residential real estate in Maricopa County is VERY likely to be a solid investment for the foreseeable future.
Whether the purchase is for a residence, second home, or for pure profit, every real estate purchase is a sizable investment. The following discussion centers on the for-profit objective, but the comments generally apply irrespective of the base motive.
ALTA – The Arizona Residential Landlord-Tenant Act
The ALTA is a set of statutes/laws that set a fair balance between the rights and obligations of landlords verses tenants. Irrespective of any lease terms and conditions, the provisions of the ALTA apply, and the Act imposes some rather severe penalties on the landlord for certain violations of the Act.

By the ALTA, the landlord is required to generally provide a decent place to live. The tenant is required to timely pay the rent and to take care of the property. And the ALTA has restrictions on the rental terms and conditions that "level the playing field" both ways.
Lastly, there are no "rent controls" in Arizona that are found in some other states.
Bottom line … Arizona is generally a good place to own residential rentals … and a decent place to live in one.
Below are listed documents every rentals owner, Landlord, should read:
Lease-Owners-Advisory-0316
Positive Cash Flow
A rental with an overall  positive cash flow is an investment.
A rental with a negative cash flow is a speculation ~W. Neal
Since early in 2010, the "investment environment" for SFD (single-family-detached) rental homes in metro-Phoenix has been ideal … a substantial positive cash flow from such investments has been commonly achieved. Historically, for a SFD property purchased with 75% financing, the max with most lenders, the cash for loan payments, maintenance, taxes, etc., totaled to more than rent paid by the tenant. Not here and now!
With the fall in home prices and interest rates through 2012, while rents were increasing, it became typical that the rent was considerably more than all costs to own the property. In addition to the ongoing positive cash flow, SFD rental investments also offer tax benefits and long-term appreciation. In the recent  past, home prices have skyrocketed, but so have rents. The positive cash flow is still typical even for recent purchases.
While very profitable rental investment is possible, done wrong, even in a favorable environment, it is also possible to have a negative cash flow and a flat or depreciating investment value. Not advisable! To start your rental investment quest, call TNT!
The Rentals Buying Secrets
What are the most important factors?
Answer:
property selection
tenant selection
lease terms and conditions
market rent
good service
NOT over-improving after purchase
avoiding high maintenance features … like a pool, high maintenance landscaping, etc.
Typically an investment property is going to be 5+ years old and is not likely to reflect the very latest in style and design. A big mistake is spending significant money to replace components only because they are somewhat dated. If the item is fully functional and not damaged, discolored, etc. … i.e. "if it ain't broke … don't fix it!"
That said, worn, damaged, discolored components should almost always be replaced, painted, etc.
The Objectives
to buy "value" – a property of good quality at a reasonable price considering the foreseeable future of the market
minimize vacancies, both the number and the time between tenants
minimize delinquency issues
minimize or eliminate substantial maintenance
require the tenant to do the minor ongoing maintenance
maintain awareness of market treads
respond promptly to genuine tenant issues.
Property Selection
The ideal property is a SFD home that has strong appeal for middle to upper-middle income tenants, and be of such quality and nature that an out-of-state owner/landlord can self-manage with near-zero month-to-month involvement.
At lower rents, there are more tenants, but both the tenants and the property are likely to require a more management. At median rents, the number of tenants decreases, but not dramatically … especially in metro-Phoenix. Demand has far exceeded supply for decades and that is likely to continue for the foreseeable future.
Rather than a SFD home, what about some form of "attached" dwelling unit? The "numbers" might work, but a SFD home is just a nicer place to live and far easier to market, so the first choice.
Living in a residential unit with one or more "common" walls to another dwelling unit, you had better like your neighbors music, and friends, because you are likely going to be listening to them to some extent. Experienced tenants are well aware of this.
What about 4-plexes? These are rarely feasible for non-pro landlords. With rare exception, the multi-family properties that can be purchased for a reasonable price per-unit are going to be in higher crime-rate areas and are going to have low appreciation.  This is a high-maintenance situation, both for the property and the tenants … NOT the situation for a "casual" investor.
The Optimum Criteria
price less than 20 times the estimated annual gross rent
Not Age-restricted … too limiting for both tenants and properties
SFD structure  …  nice home within budget
single level … much preferred … ideal 2-story is acceptable
3 or 4 bedrooms … more too pricey
2 or more baths … more is better within budget
1200 to 1600 square feet … for quality within budget
no pool … very important … for lower rent and to avoid major liability
tile/Concrete/rock roof … for minimum maintenance
Year Built – 1985+  … this can be eliminated with tile roof requirement
stucco exterior … the fashion, plus minimum maintainence … highly likely with tile roof
2- or 3-car garage
not west backing … fairly important
within 20 minutes of substantial employment
within 10 minutes of supermarket
reasonably convenient to freeway system
some amenities and/or special features but not over-improved
hard-surface floors, particularly in traffic areas, baths and kitchens
minimum landscape maintenance
low crime-rate area … this is fundamental but not common issue in metro-Phoenix
backyard with grass … for kids and pets, preferably not much grass
The probability of finding a "perfect" property is near zero. The above criteria list is generally in priority order. Compromise from the bottom.
Tenant Selection
Following the housing crash of 2008 and the debacle of 2020, a tenant applicant with a really good credit score has been uncommon. Some very good applicants went through, or are going through, a short sale or foreclosure of their residence. I believe we are past the bulk of that recent activity, but delinquencies still hang over the credit scores for many. That is often the reason why they are renting rather than buying. They have the income to pay the rent, but cannot qualify for a loan to buy a home. There are also "chronic" renters due to their mindset, lack of a down payment, a concern for future property values and/or anticipation of the need to relocate in the near future.
All of situations are entirely "OK" as long as their prior landlords say that:
they paid the rent
took care of the property
did not disturb the neighbors.
… but be a bit concerned that the prior landlord is saying nice things just to get rid of a bad tenant.
Absolutely, for sure, talk directly with any prior landlords, but do NOT stop there. In selecting a tenant, it is vital to do sufficient background checks to determine that the probability is very high that the above three requirements are going to be met. There are services that performs these checks for a reasonable fee … paid by the tenant applicant. MySmartMove, a Transunion company, is one such service.
Lease Terms and Conditions
The lease must strongly encourage the tenant to take care of the property, and require that the tenant do the minor, ongoing maintenance – like keep the yard free of trash, weeds, and high grass; replace burned light bulbs; replace A/C air filters and such. The lease needs to also make clear that the tenant is going to pay any HOA fines caused by tenant actions or in-actions.
For higher-cost repairs, also worth considering is to provide a home warranty, but require the tenant to pay the deductible ($50 to $75) for a service call. This has three great benefits … (1) the tenant has a single number to call for any significant issue, (2) that call is NOT coming to you, the landlord/owner, and (3) the tenant is going to think twice about making a call that is going to cost him/her some money.
The lease should also make clear that the tenant is responsible for maintaining appliances provided at no increase in rent (fridge, washer, dryer, dishwasher, microwave), and for any damage caused to appliances due to misuse by tenant … in which case, the lease must make clear that the rent does not include extra rent for such appliances, and the rent is not altered if any appliance does not work. The appliances must be in working order at the start of the lease, of course.
Market Rent
Size matters, but not much. To most tenants, the first issue with a rental property is the fit to the basic needs … safe area, bedrooms, bathrooms. The next issue in priority is the rent. As long as the basic needs are met … the size of the bedrooms, the square feet of the home, one- verses two-stories …and other such "size" issues are of less a concern than the amount of the rent.
The "market rent" … within the neighborhood for a property … what is the prevailing rent for homes with the same number of bedrooms, same square feet within 15%, and same basic amenities? How does the subject property compare in terms of condition and other livability factors? Ideally, the livability of your rental is better to much-better. Adjust accordingly, but not higher than "market" by more than 10%.
For good probability of a positive cash flow with 75% financing at an interest rate near 6%, the maximum purchase price that can be paid for an investment property is about twelves times the annual gross rent, the "gross rent multiplier" (GRM). The GRM of 20 in the criteria list is the highest for the "list price" that should be considered, and this only for an ideal property and presuming a somewhat lower negotiated price.
Good Service = Handyman
Even with a lease requiring the tenant to do the routine maintenance plus a home warranty in place, there will be property issues that a tenant will be calling about. To maximize the tenant tenure in the property, thus minimizing the vacancy factor and probably the tenant's attitude about taking care of the property, such calls need to be responded to promptly.
Having a "handyman" on call is a very effective way to deal with these issues, and it is far better to go through the process of finding such a service, and better two or three such services, well in advance of the need.
For additional insights into rentals investing, take a look at this post … Not for Landlords Only
Ready to make a home rental investment?  Give us a call. You'll be really glad you did.
For information, guidance, services, questions …
Give us a call!  We're here to help.
No strings … no obligations!
Call today! You'll be really glad you did.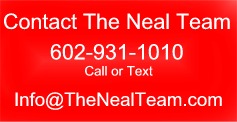 Other Arizona Home Buying Issues