Arizona Home Buying Major Do's
 Select a REALTOR® to represent you exclusively for the purchase of your home, the highest priced item you own.  Would you go to court without a lawyer?
Communicate early, often, candidly and thoroughly with your Realtor®
Get pre-qualified, even better "pre-approved",  before you start looking.  This is a major plus to a seller considering your offer, and could save time and frustration.
For your purchase offer:  (1) understand it before you sign it; (2) address all issues in first offer; and (3) list all personal property you expect to stay.  If in doubt, list it.
Get copies of and read the CC&R's, plus HOA financials and newsletters. For new construction, the Public Report is a very important document.
Get a CPB Loan Estimate from every lender you are considering, including for that last quote. For explanation of that form, click here … Consumer Financial Protection.
Prior to making the offer

google for current loan terms being offered
call your lender for his/her final quote on rates and fees.
Don't be shy about mentioning the best terms you found elsewhere. You're essentially stuck with the lender on the Pre-Qual or Pre-Approval you submit with the offer.  Negotiate the best possible deal and get an update of that form. If that lender is not competitive, go shopping for another. Over 30 years, even an 80% loan would likely cost more than the property. This step is important.
New Home Purchase.  Please note … In the purchase of a new home, it may be even more important that a Buyer be represented by a Realtor®. With few exceptions, the home builders servicing the metro area deal with buyer prospects in good faith, and make every effort to deliver the product promised. But there are certain facts that cannot be ignored:
Every builder is there to make a profit – and generally the most profit possible.
The cost and nature of the product delivered will directly impact the builders profit.
The primary objective of most subcontractors, who actually produce the home, is to get the job done, get paid, move to the next.
Likely most care about quality – but it is not primary.
The builder and his/her employees naturally put the builders interests first
The builder's sales agent actually has a legally binding fiduciary duty to the builder.
For a full discussion, see New-Home Buying Secrets
You truly need a "pro" on your side of the transaction.  Best of all  –  your "pro" , TNT, is available to you without even a penny charge to you … and over the years we have developed natural ways of making the process both fun and … Easy.
For information, guidance, services, questions …
Give us a call!  We're here to help.
No strings … no obligations!
Call today! You'll be really glad you did.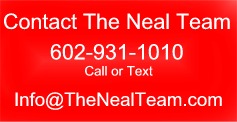 Other Arizona Homeowner Issues