Top 10 Home Buying Mistakes
Shopping for a home is an inherently emotional experience, but it's also a business transaction and a major investment. For some home buyers, it is more expensive than it needs to be because of common and costly mistakes. Three of the most devastating things that can go wrong are:
Paying way too much … initially and/or later in unanticipated costs
Losing the dream home to another buyer
Buying the wrong home … for any of several basic reasons
A systemized approach to the home buying process can help you steer clear of these common traps, allowing you to not only cut costs, but also secure your best home choice.
If there is ever any way we can be of service to you, or anyone you care about, please give us a call. We never charge for consultation, there is no obligation of any kind, and we would be delighted to be of assistance. Go ahead, pick up the phone and give us a call. You'll be glad you did.
Mistake #1 – Not being careful in selection of your Realtor®
Even worse, selecting an agent who is NOT a Realtor®. All agents are NOT the same.
In fact, there is likely a greater disparity in the experience and knowledge of real estate agents than for any other professional group.
Applying the "best" Realtor® for your home purchase is every bit as important as applying the "best" lawyer for serious legal matters.
Mistake #2 – Shopping for the loan last, or not "shopping" at all
The life-time interest for any home-purchase loan would total more than the cost of the property – like double the cost of the property at historical interest rates.
Even worse, the upfront fees involved in that loan will likely be the costliest up-front part of your home purchase.
Let us help you shop for the lender who will be a critical member of your team, as a first priority.
An essential part of lender shopping is to get a CFPB Loan Estimate for loan fees, rates, etc., for various types of loans that you might want to consider. Talk is cheap – base your decision on written information.
Even beyond that, get pre-approved, or at least pre-qualified for the loan. This has two critical benefits: (1) you will settle your maximum price question; and (2) with a pre-approval letter in-hand, you will be in a much stronger negotiating position compared to a buyer that is not as well prepared.
Mistake #3 – Inadequate self-education of the process
A must-read resource is the AAR Buyer Advisory.
You can print this document to make reading it easier, but going through it online and taking a look at the online references it links to is even better because the links to other information sources are "clickable" creating a near-infinite info resource.
We are dedicated to producing the results you want, but the most important factor to getting what you want is for you to know what you want … and communicating that to us.
With a perspective gained through the Buyer Advisory you can better communicate to us your needs, preferences, and concerns.
Mistake #4 – Vague focus on the basics
After a thorough discussion with your lender, set an upper price limit and then don't waste your time looking at homes priced more than 10% over this number.
Beyond price, your home is going to be a major factor in your life style and level of happiness. Where should it be located to minimize that commute, or be close to your recreation and entertainment preferences? Are you going to get tired of going up and down stairs? Is a pool something you really want? How important will a "view" be after the first month? And storage? How convenient would a third stall in the garage be, even if you will never have more than two cars? And what about year built? Styles haven't changed greatly since about 1985 and the older homes tend to be much closer in. And most of the new technology is wireless so adding to an older home has become much less costly
And where does each of these factors fit in terms of priority.
Again, get clear in mind what you want, search based on those basics, and don't waste your time with properties that don't match the basics.
Mistake #5 – Inadequate review of transaction documents and property details
As detailed in the AAR Buyer Advisory, critical transaction documents include inspection reports, CC&Rs, home owner association by-laws, financials and correspondence, the title commitment, loan documents, the Public Report for a new home, and numerous others. Review! Review! Review!
The Purchase-Contract requires that these be made available to you in a timely manner. That's primarily escrow's job, and we ensure it's done.
We will also assist you to collect and review recent utility bills. Call early for insurance costs. With children, a visit to schools is a good idea. And try to make time for a visit with neighbors.
Mistake #6 – Too slow to choose … Too quick to choose
No property is perfect. If you demand perfection, you might be looking forever. Home shopping/looking is largely done virtually these days, so take the time to look at many that meet your criteria and carefully consider the list-price of each verses that criteria. You need to develop a feel for values. That takes some serious study of the properties you are shopping.
Even before writing an offer, to the extent the competitive situation allows, we will assemble the ARMLS "tax" records, listing history, satellite maps, and recent comparable-sales information and work with you to review these to confirm the desirability of the property and determine the initial offer price and negotiating strategy.
What do you need and want in a home? Sounds simple, but clearly identifying your needs and bringing an objective view to home shopping leaves you in a much better position. How much space do you really need? Too small and you may feel like you live in constant clutter. Too big and maintenance may become too daunting.
Outline all of your priorities, and work on finding not just a great home, but a great home for your particular needs and preferences.
Mistake #7 – No Professional Inspection
For $300 to $600, the cost depending on size, number of stories, existence of a pool and other factors, a professional inspector will conduct a thorough inspection of the home, which may require specialized inspections of areas of special concern and/or atypical systems or equipment … such as a septic tank.
The SPDS should be provided to the inspector with instructions for inspection emphasis and/or consideration of specialized inspections.
Even if you are knowledgeable about construction, an independent, detailed and objective inspection is essential to your home-buying success.
Mistake #8 – No Final Walkthrough
The ARMLS Purchase Contract provides for your final walkthrough of the property a few days prior to closing to confirm that its condition is the same as when the purchase agreement was signed, and that any repairs or replacements promised by the seller have been made. This confirmation is essential.
Mistake #9 – Inflexible Plan
For example, don't commit to unloading a moving van into the home on a date months away with a big penalty and per-diem charge if you don't get possession that day. Especially with the strict loan underwriting that's now being done, delays are definitely possible.
Mistake #10 – Lack of openness and disclosure with your home-purchase team
We ensure that you have a solid team behind you, who are devoted to making your dreams come true. You being open and frank with that team is critical to your success. You are more likely to get what you want and likely have more fun and less stress getting it.
A few more …
Procrastinating: Once you decide to move, sooner is usually better than later.
Using the "wandering" approach to search. Almost any alternative is better than just driving around, as many people strangely do.
Not understanding overall market trends. This is fundamental to your negotiating success.
Being emotional, or unrealistic, in determining price issues.
Being sloppy with the contract close date. Set things up as you want/need them to be.
… some critical facts … the broker/agent you see named in any form of advertisement for a new or re-sale property is, by contract, the representative of the Seller of that property! He/she has specific duties to the Seller and is legally limited in the advice that can be provided to you as a Buyer. In fact, for a new home purchase you must sign a disclosure acknowledging that the sales-office agent exclusively represents the builder.
As your Buyer's Agent, we will work exclusively for your interests, help you to make the best choices and decisions, and then work to ensure that you get what you negotiated for.
For information, guidance, services, questions …
Give us a call!  We're here to help.
No strings … no obligations!
Call today! You'll be really glad you did.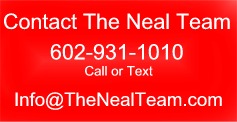 Other Home Buying Issues