The search links below are for homes with in-demand Features
as specified on the results page.
For 20+ search results, the list is limited to the lowest 50%
in terms of Price-per-Square-Foot.
Pricing limits are reviewed quarterly.
For information, guidance, services, questions
… or Your Custom ARMLS Portal
Give us a call!  We're here to help.
No strings … no obligations!
Call today! You'll be really glad you did.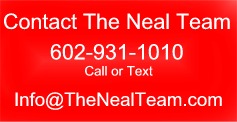 Other Arizona Home Buying Issues